Cosmetic dentistry is designed to help patients get and keep a healthy, bright smile. Today we can improve our teeth painlessly and quickly with affordable, simple treatments. So if you're looking for cosmetic dental treatments Huntington Beach, Beachside Dental is ready to help you change the shape or size of your teeth, correct alignment, lighten or brighten your tooth color. Our expert dental staff can fill in spaces between your teeth, correct your bite, and replace old, less attractive dental treatments.
For a Complimentary Cosmetic Consultation Call: (714) 842-6151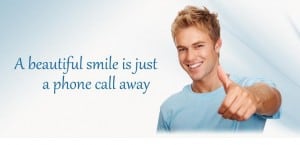 Cosmetic dentistry Huntington Beach can also repair any decayed, broken, missing or unattractive teeth with long lasting and durable veneers, that can completely restore and reshape your smile. We can also provide whitening, teeth straightening, crowns and bridges, implants, and cosmetic bonding. Broken, chipped, or decayed teeth are a thing of the past.
Veneers are one excellent choice designed to make a naturally attractive smile. Tooth-colored porcelain or composite shells cover the front surfaces of your teeth, concealing all imperfections. Crowns are permanent coverings which fit right over decayed, damaged, or cracked teeth, or a tooth that has had a root canal or many large fillings. Another cosmetic dental procedure is a bridge, designed to fill in an empty space once occupied by a tooth. Fixed bridges utilize a filler tooth which is attached to two crowns that hold the bridge in place. Composite Bonding fixes chipped or cracked teeth, reduces gaps, and can also hide tooth discolorations quickly and efficiently. We also offer dental implants, and artificial tooth replacements.